Main Content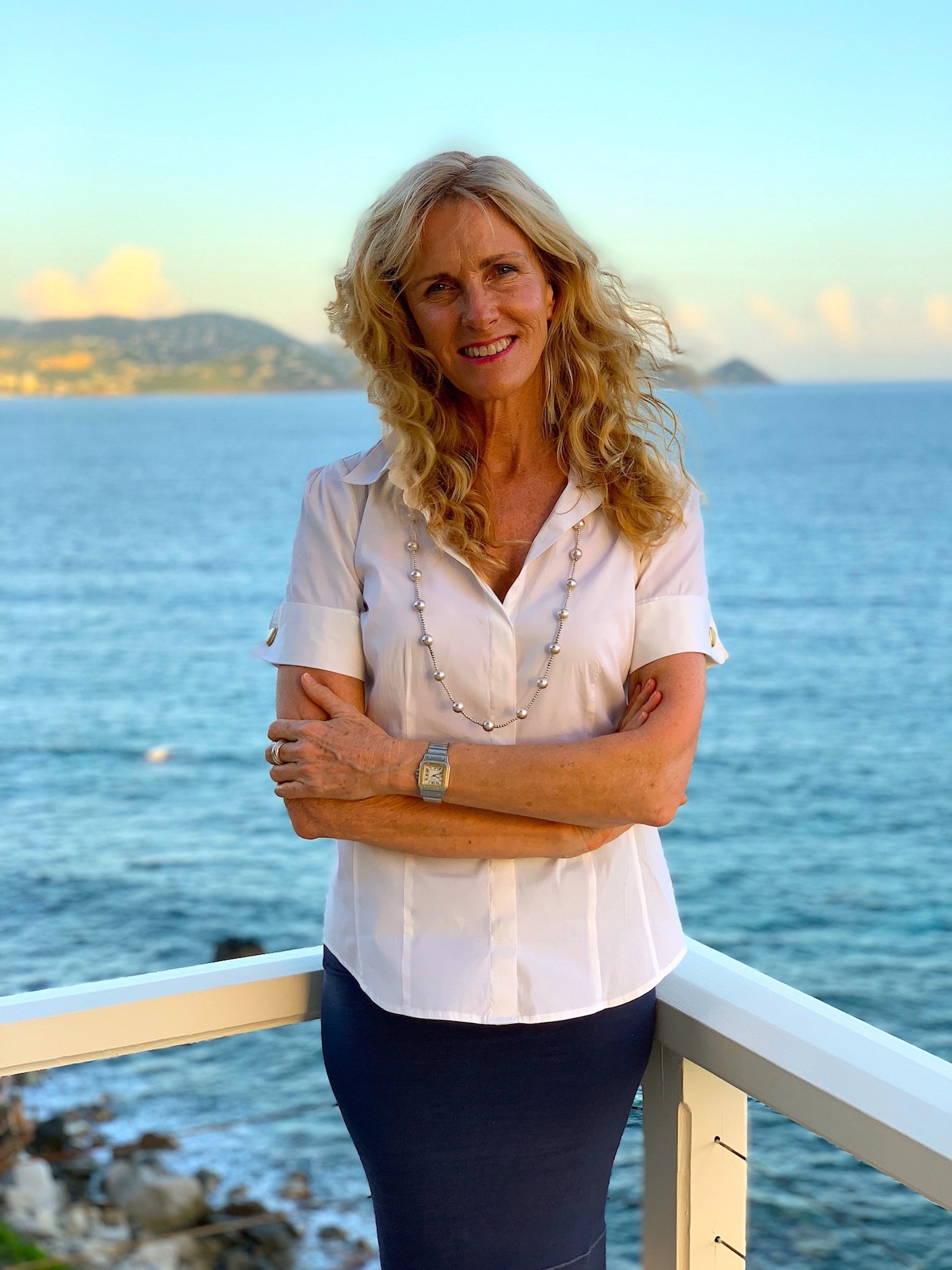 Welcome!
Living in the Virgin Islands is about enjoying all kinds of new experiences. Getting outside the box. Recalibrating.
My family and I arrived on St. Thomas from Massachusetts in 2003. Born in Buffalo, I will never forget being introduced to the island by a real estate agent who took us up a very steep driveway, prompting the all-intelligent question from me… "How do they do this in the snow?!"
Well – I quickly figured out the answer, and I've never looked back. My three daughters grew up on St. Thomas, got a great education and went off to wonderful colleges. The pace of life here is pleasant. And whether there are millions or singles in your pocket, we all wind up shopping at K-Mart, and we tend to drive cars that inevitably sport some dings.
I like to say to people who are moving here for the first time, there are two rules for Living in the Virgin Islands. Rule One: You must have a sense of humor. Rule Two: Don't presume things will be logical (see rule one).
I was trained at Columbia University in journalism, and I worked on St Thomas as a reporter for a few years, as well as for Antilles School as an administrator. Since 2007, I've worked in real estate for Sea Glass Properties, a logical career diversion given my love for St. Thomas and island life. I've been president of the St. Thomas Board of Realtors, and was voted Best Realtor on St. Thomas by readers of the Virgin Islands Daily News three consecutive years. I am happy to share my enthusiasm for the island with those just dipping their toes into our gorgeous Caribbean waters.
I've lived in several parts of St Thomas, so I'm a good one to consult about being an East-Ender or a Northsider, the West End or the Southside. Concrete vs. a wood framed home? Cisterns and roofs? Mortgages, inspections, insurance? Once we've solved the real estate questions, what about daily life? Doctors, lawyers, hairdressers? Good restaurants, cinemas, social spots? (Hold on to your hat - we even have a bowling alley.)
What Barbara's
Clients Say
2D-11 Nazareth RH, St. Thomas, VI 00802

Beds

Baths
15 & 18-1 Bellevue FB, St. Thomas, VI 00802

6 Beds

5 | 1 Baths
15 B&D Shoys (The) EA, St. Croix, VI 00820

5 Beds

7 Baths
11 & 12 Fortuna WE, St. Thomas, VI 00802

8 Beds

7 Baths
1-60&1-59 Bakkero FB, St. Thomas, VI 00802

6 Beds

4 Baths
27 Dronningens Gade KI, St. Thomas, VI 00802

Beds

Baths
11-2 Botany Bay WE, St. Thomas, VI 00802

Beds

Baths
41A Contant SS, St. Thomas, VI 00802

Beds

Baths
41A Contant SS, St. Thomas, VI 00802

Beds

Baths
41A Contant SS, St. Thomas, VI 00802

Beds

Baths