Main Content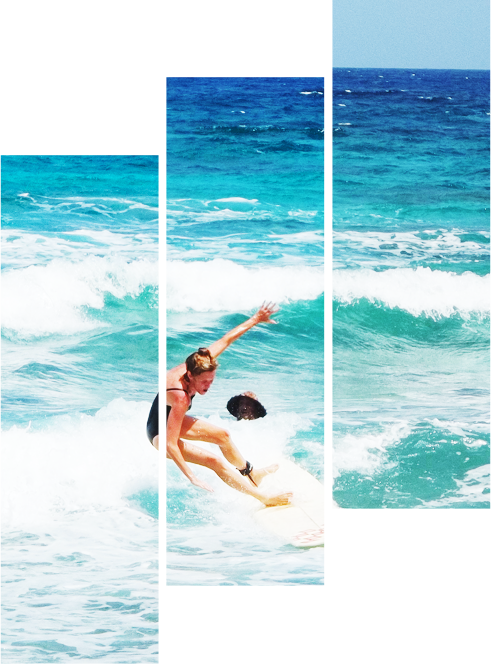 Welcome!
Living in the Virgin Islands is about enjoying all kinds of challenges and experiences. Getting outside the box. Recalibrating. It's the best place to discover island life.
Welcome to America's Caribbean Paradise!
I'm Barbara Birt, a licensed Realtor® with Sea Glass Properties, the top brokerage in the US Virgin Islands. Since 2007, I've been helping home buyers and real estate investors find their perfect island home or investment in the Virgin Islands, especially on St. Thomas.
It is my goal to help you fulfill what you want to achieve and transition to island life as smoothly as possible. I want you to enjoy what St. Thomas, and the rest of the Virgin Islands, have to offer. Whether you're flying in to St. Thomas or looking to buy property remotely, I can assist you wherever you are.
I think we will work well together. Here's why.
St Thomas Real Estate For Sale
St. Thomas should be your first stop in the US Virgin Islands. This cosmopolitan gateway is a colorful mix of European, Hispanic and Afro-Caribbean influences, making it one of the most visited destinations in the region. It is also one of the best places for you to relocate or invest in real estate.
Check out your options in some of the finest communities on St. Thomas:
This is where the sea meets the sky. Rolling hills dominate the landscape, you can find fantastic views almost anywhere on the island. And as the winding roads descend, the beautiful blue ocean greets you in a cool embrace.
Overflowing natural beauty just part of what's in store for you on St. Thomas. Visit the historic sites of our port city Charlotte Amalie, or enjoy the myriad opportunities to be on the water, either by boat or bathing suit, and finally, we're the gateway to islands near and far if you're up for exploring.
I am very privileged to live on St. Thomas. There is so much to see, do and love here. It's an experience I look forward to sharing with you.
Read more about St. Thomas here, from its history to its most recommended activities
What are You Waiting For?
Life in the Virgin Islands has its own share of challenges, but on the grand scheme of things, it has been one amazing experience. I am glad to call St. Thomas and the US Virgin Islands my home.
It can be yours, too.
It would be an absolute pleasure to assist you in your real estate endeavors in the Virgin Islands, whether you are new to the islands or currently a resident.
Contact me at 340-690-9995 or barbara(at)seaglassproperties(dotted)com. You can also fill out the contact form here to send me a message.
Tell me all about your plans here on St. Thomas, whether you're relocating, selling or investing in real property. In turn, I will help find the best opportunities for you in the US Virgin Islands' real estate market.
What Barbara's
Clients Say