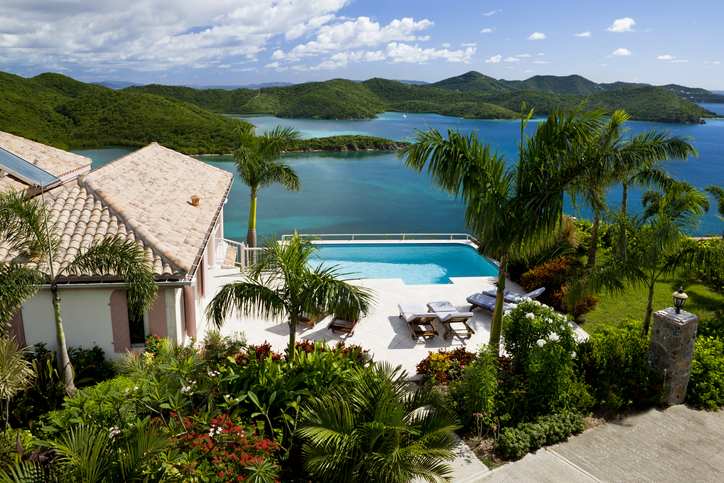 The process of selling a luxury property is different compared to selling a traditional home. From the very beginning, a focused, strategic approach needs to be established in order to separate your home from other high-end properties.
Here in the US Virgin Islands, it helps to remember that most luxury home buyers aren't just after any piece of property – they're looking for a residence that will support their preferred lifestyle. How well you incorporate this into your marketing strategy will be the key to success.
If you're looking for helpful advice on how to market your luxury home in St. Thomas, here are several tips to keep in mind:
Use the island to your advantage

When marketing your luxury home, one of the best things you can do is to paint a picture of the relaxing island lifestyle on St. Thomas. Buyers are often interested in nearby amenities, so you want to include information on some of the destinations surrounding your home.

You can highlight proximity to downtown Charlotte Amalie or the St. Thomas Airport, tell them about the crystal-clear waters of Magens Bay, mention the restaurants and nightlife venues in Haven sight or the advantage of being close to Red Hook where ferries operate, stores abound and there is a physician consortium as well as a post office. Marketing your proximity to attractions and destinations will help convince Buyers of your home's value.

Even the tiniest details are important

To market a luxury home successfully, you need to establish a perception of quality. This means focusing on the smallest, seemingly insignificant details. You need a refined approach to presenting every aspect of the home.

This applies to larger things like staging your home and making sure everything's spot-on, but it should also extend to smaller things, like your marketing materials. Your marketing copy should be perfect, for example, as even a single typo can put a dent in how prospective Buyers see your home. Barbara's years print and broadcast journalism give her an edge when it comes to articulating the finer details of your home and the lifestyle your home offers to Buyers.

Spend on high-quality photography and marketing materials

When marketing a luxury property, perception is everything. You want to make the right impression, which means investing in the best marketing materials possible, especially photos, as Buyers will always spend time looking at a well-photographed home on the internet. Showcasing it professionally is critical to securing a Buyer's interest. According to the National Association of Realtors (NAR), 89% of Buyers found photos and 84% found detailed information on properties available on the internet useful in their home search.

Case in point, if you're selling an oceanfront home, make sure you highlight those panoramic views. Your goal is to make prospective Buyers imagine what it'll be like living there, and showing them the views they'll be waking up to every morning will certainly help.

Know who your Buyer is

A highly effective marketing strategy revolves around the needs and preferences of the target market. A great way to approach your marketing plan is to imagine yourself as a potential Buyer. Think about some of the things you'd like to know if you were in the market for a luxury home on the Virgin Islands, such as what materials were used, what kind of beach access the property has, and so on.
Need help selling your luxury home in St. Thomas? Perhaps you might want to upgrade your home with these 5 features. Better yet, get in touch with Barbara at Sea Glass Properties by calling (340) 690-9995 or leaving her a message at Barbara(at)seaglassproperties(dotted)com.