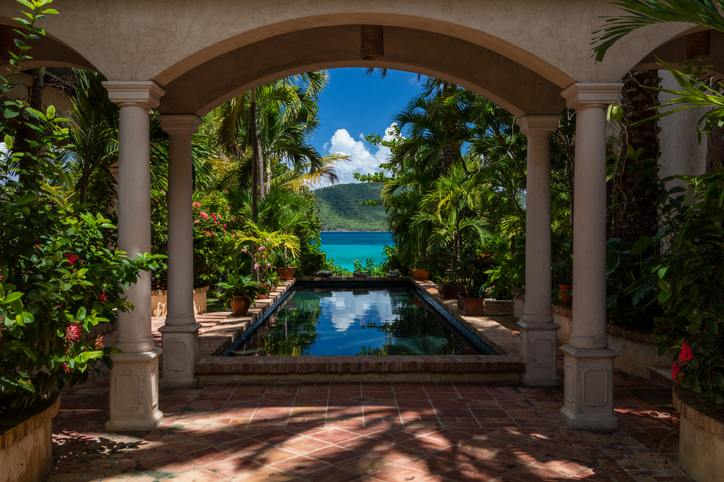 Planning to relocate to St. Thomas? There's no better way to truly experience the Virgin Islands lifestyle than by living in a luxurious waterfront home. You've already found paradise – now it's time to take it up a notch by looking for homes with the finest features.
A luxury home is defined not by its price, but by its seamless blend of comfort, sophistication, and convenience. It gives residents access to an unparalleled lifestyle that most traditional homes simply cannot replicate.
In this article, we'll take a look at some of the best features to look out for when searching for a luxury home in St. Thomas:
Expansive open floor plans

Open floor plans have steadily increased in popularity over the last couple of years and are particularly suited to the Virgin Islands' weather and overall relaxed vibe. Kitchens, dining rooms, and living areas aren't viewed as separate, formal spaces anymore, but as spaces that combine to create a large, single living area where everyone can interact freely. And in the Virgin Islands, an open floor plan means ones that extend seamlessly to a large gracious patio.

Outdoor living spaces

This is definitely a must-have feature for anyone looking for St. Thomas homes. You want a home that will allow you to take full advantage of breathtaking ocean views, sunny skies, and cooling breezes. These spaces allow for an indoor-outdoor lifestyle and are perfect for entertaining guests, al fresco dinners, or just lounging around.

Oversized balconies and wraparound sundecks usually feature a lovely pool, sometimes with the infinity edge that carries you beyond the deck to the ocean below. Add a mini-fridge and a gas grill, and you are truly Living In the Virgin Islands! Turquoise ocean, blue sky, a sparkling pool and plenty of lounge chairs – life in St. Thomas is a privilege.

Show-stopping kitchens

Impressive designer kitchens have always been one of the top features for luxury homebuyers, and rightly so – the kitchen is one of the most frequently used rooms in any home. It's a space that's not only for preparing meals, but a place where everyone gathers for breakfast, where kids do their homework, and where family members talk about their day over dinner.

Well-designed kitchens take this to a different level with top-quality stainless steel appliances, custom finishes, and an environment that can turn any meal into a fine dining experience.

Spa bathrooms

Imagine having an elegant and luxurious bathroom comparable to those typically found at a first-class spa or resort. Many Virgin Islands luxury homeowners capture a piece of resort-style living and integrate it into their daily lives with a spa-like bathroom.

These luxurious bathrooms are often equipped with multiple shower heads, a seamless divide between the open shower area and the double vanity. Natural stonework and wood accents give a serene, organic feel in keeping with the island's overall aesthetic.

Smart home technology

One of today's most in-demand features is smart home functions that allow homeowners to manage and monitor their home at a touch of a button, no matter where they may be. Perfect for second-home Buyers who want to monitor their island home from afar.

Smart home technology makes it possible to ensure your doors are locked, control the thermostat, play music, adjust the lights, operate appliances, and more, even when you're halfway across the globe.

In addition, smart home technology gives a homeowner complete ease of mind, as they also have features like motion detection and security camera access, alerting you in case of any unexpected situations in your home.
Living in St. Thomas is one of the best moves you can make. Need help looking for the finest luxury real estate options in St. Thomas, Virgin Islands? Get in touch with Barbara anytime at Sea Glass Properties by calling (340) 690-9995 or leaving us a message at Barbara(at)seaglassproperties(dotted)com.