Finding the Right Help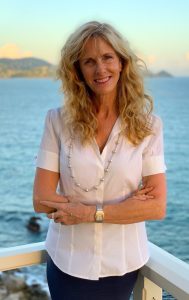 Choosing an agent is one of the most important considerations you face in selling your property. Intimate knowledge of the homes for sale on St. Thomas as well as St. Thomas condos for sale, along with a keen sense of who the potential Buyers are for your property, are important professional qualities you should look for in a Realtor.
Personal service, crafted to accommodate your sensibilities as a homeowner and seller, is a step away. Barbara has twice been voted Best Realtor on St. Thomas by readers of the Virgin Islands Daily News. She will make sure your home is beautifully photographed, well staged, in show condition, and she'll ensure that the narrative Buyers will read about your home is precisely honed to showcase your home's finest points.
Sea Glass Properties' membership in Luxury Portfolio – an invitation-only consortium of boutique real estate companies around the world – means your luxury home will get international exposure to real estate consumers worldwide who enjoy the finest life offers and are seeking a property that satisfies their discerning lifestyle.
Several other important considerations await you, such as:
How far should I go in preparing my home for sale, both in terms of repairs, updates and cosmetics?
What can I do to head off potential Buyer concerns or objections?
What should be my pricing strategy?
Tab through the pages here for help in getting you started.